SEARCH
Naija News
Hundreds Trapped As Boko Haram Take Over Marte
Published
on
23.02.2021
By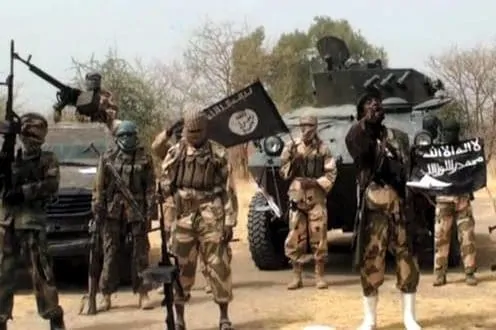 Following the dislodgement of Nigerians troops by Boko Haram insurgents from Marte Local Government Area of Borno State over a week ago, hundreds of people have been trapped in towns and villages.
Naija News had reported earlier that the deadly insurgents had hoisted their flag in parts of Marte LGA.
The insurgents repeatedly attacked the local government within the week and captured it.
On Sunday, the Chief of Army Staff (COAS), Maj. Gen. Ibrahim Attahiru issued a 48-hour deadline for the troops of Operation Lafiya Dole to recapture Marte from Boko Haram terrorists.
He also directed them to reclaim Kirenowa, Kirta, Wulgo, Chikingudo, and many other communities around Marte and Ngala local government areas.
It was gathered that Boko Haram terrorists have also taken possession of the military formation in Marte, including high profile fighting equipment and vehicles.
Sources told DailyTrust that the terrorists have stationed their fighters in strategic locations while others are serving as police, giving directives to locals who were unable to leave places like Kirenowa and others.